Carillion implosion shows laws need amending, groups say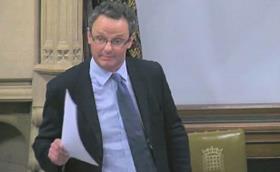 Two leading trade bodies have thrown their weight behind calls to reform the system of cash retentions in the construction industry following the collapse of Carillion.
In a joint submission to the government, the Electrical Contractors' Association (ECA) and the Building Engineering Services Association (BESA) said retentions should be in trust and argued that the Aldous Bill, which calls for a deposit protection scheme for retentions, was "a suitable legislative vehicle".
This would then be a stepping stone towards the full abolition of retentions "in the near future", the two organisations added.
Many in the industry have long been calling for new legislation to tighten the rules governing retentions, which smaller firms and suppliers view as a restrictive practice.
Rob Driscoll, the BESA's legal and commercial director, added that Carillion's collapse had "shone a spotlight on just how critical prompt and fair payment is to ensure a financially healthy, innovative and productive sector best achieved through a move away from the use of retentions".
A survey carried out by the pair said 56% of firms faced total retentions in excess of £100,000 against current contracts while the average amount firms were owed after completing work was £34,826.
The Aldous Bill, tabled by Conservative MP Peter Aldous (pictured), aims to amend the 1996 Construction Act to ensure that retentions within construction are held in a third party trust scheme.
Aldous said the aim of the bill is to protect companies in the construction supply chain from insolvency and payment uncertainty. Its second reading is due at the end of April.