National Federation of Demolition Contractors plans moves to restore trust after CMA found 10 firms had colluded to rig bids worth £150m
The demolition sector's principal trade body could make members sign regular anti-collusion declarations in an effort to restore trust in the sector following a bid-rigging probe by the Competition and Markets Authority.
In June, the provisional findings of a CMA investigation begun in 2019 named 10 demolition firms, including Keltbray, McGee and Careys-owned Scudder, which it said had illegally colluded to rig bids worth more than £150m over a five and a half-year period.
Howard Button, chief executive of the National Federation of Demolition Contractors, told Building that it was "highly likely" that the trade body would introduce an annual or biannual anti-collusion policy to which all members will be required to sign up.
>> Also read: Cartel probe leaves demolition sector to recover reputation and count the cost
Members found not to be complying with the declaration would then face suspension from the NFDC, with suspended members and the reason for their suspension clearly identified on the organisation's website for clients to see, Button said.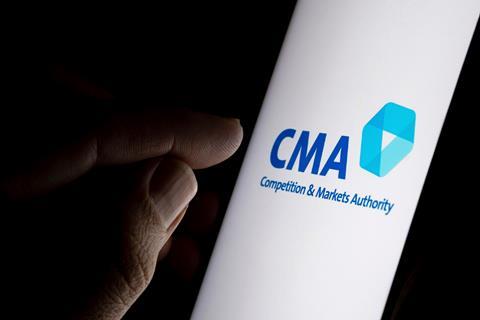 He stressed that the final decision on the policy will be taken by the NFDC's national council and is expected to be made before the next meeting in two month's time.
According to the CMA, the firms had agreed to submit bids that were deliberately priced to lose the tender, with several receiving substantial "compensation payments" worth as much as £500,000. Some firms also produced false invoices in order to hide their illegal behaviour.
The NFDC has also asked members who have been caught up in the CMA probe to submit reports to the national council outlining what mitigating measures they are taking to prevent bid-rigging. The body's executive board will then make a decision on what actions it will take towards the firms.
Button said: "We have made contact with members that have been named by the CMA and we have taken them to national council and it is an executive board decision as to where we go. They haven't made that decision yet, but we are actively looking into what has gone on, what we can do to mitigate this ever happening again in the future."
He added: "It's very unfortunate, it's serious but we are doing the best we can to mitigate it for the future.
"The NFDC are not actively involved in any of the price work of the industry. We are here to check the safety standards of the sector, not the financial side.
"We're not trying to wash our hands of it, but we wouldn't have any control over it."
In a statement published on its website in June responding to the CMA's findings, the NFDC said it has a "clear code of conduct, which all members sign up to, that is designed to ensure the highest standards of industry practice".
Demolition firm John F Hunt, which was one of the firms named in the CMA probe, said last month that it had set aside £5.6m for "a matter relating to isolated historic regulatory breaches" – believed to be a reference to the bid-rigging probe.
In its latest report and accounts, Careys said it had set aside a £9m provision for "a regulatory matter" while last week Keltbray said it was making a £6m provision for the same reason.
The CMA has said eight of the 10 firms have admitted participation but two, Erith and Squibb, have denied wrongdoing and are contesting the provisional findings.
In all, the CMA said 19 jobs were hit by bid-rigging including the Old War Office in London, the redevelopment of Bow Street Magistrates Court, the Metropolitan Police training centre in north London, redevelopment work at Selfridges on Oxford Street, redevelopment work for Oxford University, shopping centres in Reading and Taplow, a new building for the LSE at Lincoln's Inn Fields and the refurbishment of a City office building at 135 Bishopsgate.
The CMA is expected to reveal its definitive findings by the end of the year.