Builders' merchant profit and revenue up in full-year results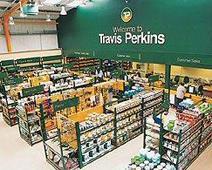 Builders' merchant Travis Perkins has grown profit and revenue in its full year results ended 31 December 2012.
Group revenue edged up 1.4% to £4,844.9m from £4,779.1m the previous year, while pre-tax profit grew 1% to £299.9m from £296.7m.
The firm increased its full year dividend 25% to 25p.
The firm said: "Since the financial crisis in 2008, the term "roller coaster" could fairly be applied to the gradient of annual and monthly change in our markets.
"Five years later, we have yet to experience a flatter track, and we wait for evidence of a steady recovery from the current unsustainably low levels of activity.
"We think the performance of our markets in 2013 may begin to turn, but it will be mainly through our own endeavours to outperform our competition and manage our operating margin that the group will be driven forward."