Builders merchant shut 19 branches in fourth quarter to weather impending slowdown
A fourth quarter restructure hit Travis Perkins' bottom line last year as the firm prepared itself for a drop in construction activity.
Adjusted operating profit at the builders' merchant was £295m in the year to 31 December 2022, down 16% from £353m the previous year, partly due to a £15m restructuring charge.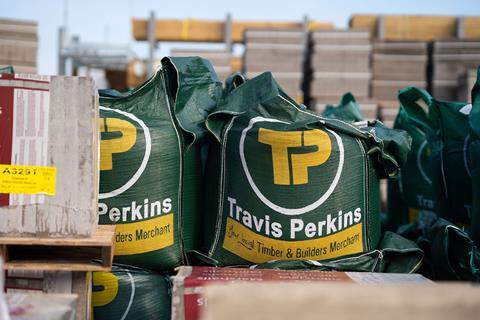 The business closed 19 branches and laid off 400 staff in the final quarter of 2022, anticipating "lower levels of activity in the UK construction sector in the year ahead", according to its latest full-year results, published today.
The firm, which saw revenue improve 9% to £5bn, said it expected these cuts to deliver around £25m in cost savings in 2023. Pre-tax profit fell 20% to £245m.
Chief executive Nick Roberts added the firm had been forced to make "some difficult decisions in response to the weaker trading environment" in the second half of the year.
The £58m drop in profit was also driven by lower property profits, down £24m, and two fewer trading days, which cost it £9m.
Travis Perkins' merchanting business "improved its underlying operating profit", according to the results, but Toolstation's full-year profit in the UK dropped dramatically, down 50% to £21m, despite a second half improvement.
The pandemic led to it cutting 165 branches and around 2,500 staff, with the restructuring seeing it shell out close to £30m on redundancy payments and £46m on property costs.