Builders merchant buys fast-growing Solfex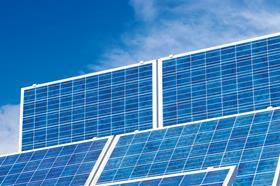 Builders merchant Travis Perkins has bought renewable products supplier Solfex for £8m.
Solfex – which supplies solar panels, underfloor heating and heat pumps – was listed as one of the fastest growing private companies in the Sunday Times in 2012 after growing 179% in three years.
In its last financial year, Solfex achieved revenues of £21.9m and an operating profit of £2.2m. Initial cash consideration was £8m with further amounts due depending on performance.
Geoff Cooper, chief executive of Travis Perkins, said: "Solfex is a valuable addition to the plumbing and heating division of the Travis Perkins Group.
"Our strategy of offering our customers an integrated approach to energy efficient building will be greatly enhanced by the market leading proposition created by the Solfex team."