Firm benefits from post-lockdown surge
Travis Perkins has said that profit will be significantly north of expectations for this year as it reaps the benefit of a post-lockdown building boom.
In a trading update this afternoon, the builders merchant said a "robust start" to 2021 meant it had revised upwards its operating profit forecast to at least £300m from a previous estimate of £259m, a rise of 15%.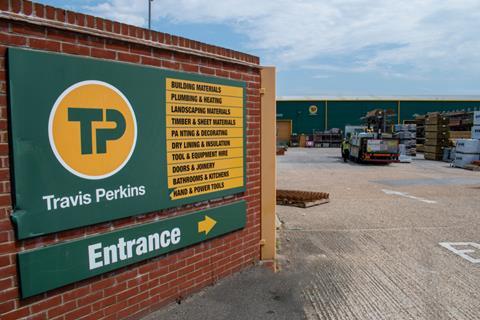 The firm said sales had been driven by domestic and commercial repairs along with a strong performance from the maintenance and improvement markets.
It said the supply and costs of certain materials, which include bagged cement, remained and that it was working with suppliers and customers to ensure consistent and fair supply for everyone.
Last month, Travis Perkins sold its plumbing and heating business for £325m and spun off the Wickes DIY chain into a standalone business.
The firm is due to release its interim results on 3 August.