Sebastian John confirmed as one of the casualties of siege at a gas plant in Algeria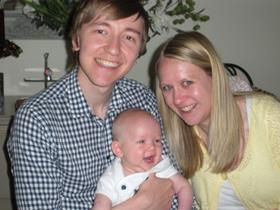 The chair of engineer Arup and the ex-president of the Institution of Civil Engineers have paid tribute to a British civil engineer who died during the Algerian hostage crisis at a gas plant in the country.
Sebastian John, who had worked for Arup until September last year and had taken part in the ICE President's apprentice scheme, died during four day hostage crisis at the gas plant last week.
On 18 January gunmen stormed the plant and took hostages. Algerian forces then surrounded the plant and on 20 January launched an assault in an attempt to free the hostages. So far at least 48 people are thought to have died during crisis.
Robert Care, chair of Arup's UK, Europe and Middle East arm, said: "He was a truly outstanding graduate, a former Institution of Civil Engineers president's apprentice and made a fantastic contribution to numerous projects during his time at Arup. He was hugely respected by his colleagues and had a very bright future ahead of him."
Past ICE President, Richard Coackley, who mentored John on the presidential apprentice scheme said John had had "the world at his feet". "His mild mannered, supportive nature made him a pleasure to be around and his commitment and passion for his work and his young family shone through in all that he did," he said.
"It was an absolute honour and a pleasure to have him as my apprentice last year and I know he will be greatly missed by all."
Nicola John, Sebastian's wife, said: "Sebastian was the most amazing person. He was a fantastic husband, father, son and brother. There won't be a moment that goes by where we won't think of him.
"We are so proud of Sebastian for all he achieved in his life. He was taken away from us too early and in the most tragic circumstances."