Union warns HTC it must up its offer to avert second walk-out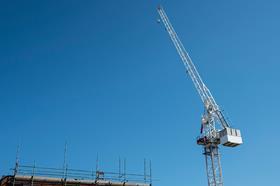 Ucatt has warned that around 70 construction sites across the UK face a second day of strike action on Friday unless crane operator HTC Plant significantly improves its pay offer at crunch talks scheduled for this afternoon (10 November).
The dispute centres on HTC's recent offer of a 3% pay rise to its crane operators, which Ucatt said failed to make up for pay freezes during the recession.
HTC claims to operate the largest fleet of hoists in the UK and a further day of strike action could further disrupt many major projects.
A Ucatt spokesman told Building that last Friday's strike involved 180 crane operators at approximately 70 sites and support had been "incredibly solid".
The union says sites affected include the regeneration of London's Elephant and Castle area, Crossrail, the redevelopment of London Bridge station, Land Securities' Nova Square at Victoria, and the Atomic Weapons Establishment at Aldermarston.
"All our members came out where there were strikes," the Ucatt spokesperson said, adding that the union's members were "full steam ahead" for a further one-day strike on Friday - the second in a series of rolling walk-outs that are due to culminate on November 21st.
"Unless there is significant change, the strike will go ahead. There would have to be a new and significantly increased offer from HTC."
HTC was contacted for comment.