EC Harris report rates Britain ahead of Germany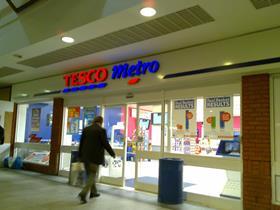 The UK has overtaken Germany as the easiest market for retailers to expand into, according to the latest league table produced by consultant EC Harris.
The rating of 48 countries by EC Harris ranks the markets according to quality of infrastructure, capability of the construction supply chain, legal framework, quality of project delivery and business environment.
The UK came top of the firm's Retail International Programme Expansion Index ahead of the Netherlands in second place and Germany, last year's winner, in third. None of the BRIC countries were included in the top ten, with the top of the list dominated by established markets.
China is the highest placed of the BRIC nations, coming in a 23rd in the list.
Colin Turner, head of retail and corporate occupiers at EC Harris, said the UK was a magnet for global retailers looking to expand due to its good infrastructure, sustainable legal framework and "sound business environment." "Western retailers looking to stay ahead of competition coming from the East must focus on investing in existing stores and finding new ways to become more efficient in the development and deployment of large-scale refurbishment."
However, the report found international retailers were still competing to deliver store expansion programmes in emerging markets. This includes UK brands expanding outside of the UK to underpin lower return in home markets.
Turner added: "Western retailers are increasingly looking to implement expansion programmes in the East, specifically China, to take advantage of its rapidly growing consumer market. Success in a country such as this relies on a high quality store end-product and the pace of delivery, so retailers must assess and retain the best programme capabilities in order to mitigate risk and reputational damage.