London, Manchester and Birmingham among top cities in world according to new index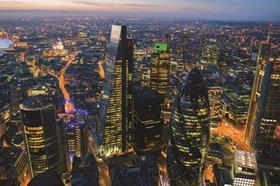 London, Manchester and Birmingham have been ranked among the most sustainable cities in the world, according to a new sustainability index published by Arcadis.
The UK capital has beaten the likes of Berlin, Amsterdam and Hong Kong to be ranked the second most sustainable city in the world, just behind Frankfurt.
Manchester and Birmingham make the global top 20, ranking 14th and 18th respectively, higher than established international cities such as New York (20th), Tokyo (23rd) and Shanghai (35th).
The Arcadis Sustainable Cities Index, which was compiled by the Centre for Economics and Business Research, assesses cities under three broad criteria - social, environmental and economic - to develop an indicative ranking of 50 of the world's leading cities.
European cities lead the way in global sustainability, holding seven of the top 10 places, with Seoul, Hong Kong and Singapore taking the remaining spots. Not a single US city made the top 10.
Keith Brooks, UK cities director at Arcadis said: "It is pleasing and, perhaps, surprising to see UK cities placing so highly in the index. As we can see from the findings, there's no such thing as a utopian city. It's more a difficult balancing act between the three pillars – people, planet and profit – that reflect true sustainability.
"London, Manchester and Birmingham are all mature cities, which goes some way to explaining their rankings, but they can't rely on historic investment to maintain their competitive advantage."
Nairobi was ranked lowest of the 50 global cities, with Moscow (43) Mumbai (47) and New Delhi (49) also making the bottom ten. Across all cities the index found that urban environments performed better for environmental and economic factors than they did on social issues such as housing standards and living space.
Top ten and bottom ten cities in the 2015 Arcadis Sustainable Cities Index:
| | |
| --- | --- |
| Top ten | Bottom ten |
| 1. Frankfurt | 41. Rio de Janeiro |
| 2. London | 42. Doha |
| 3. Copenhagen | 43. Moscow |
| 4. Amsterdam | 44. Jeddah |
| 5. Rotterdam | 45. Riyadh |
| 6. Berlin | 46. Jakarta |
| 7. Seoul | 47. Mumbai |
| 8. Hong Kong | 48. Wuhan |
| 9. Madrid | 49. New Delhi |
| 10. Singapore | 50. Nairobi |
| 14. Manchester | |
| 18. Birmingham | |