Construction and engineering among top five sectors most affected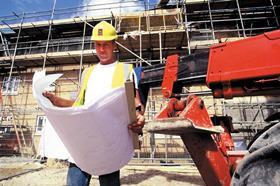 The UK construction sector faces a 100,000 worker shortfall by 2050, due to skills shortages an ageing workforce and forecast migration trends, according to recruitment specialist Randstad CPE.
The construction and engineering sectors are among the top five sectors forecast to be impacted by worker shortages – the construction sector faces a shortfall of 66,800 workers, while engineering faces a shortfall of 36,800 qualified engineers.
The UK workforce as a whole will have a deficit of 3.1 million workers by 2050, Randstad CPE said. The education sector will be the worst affected with a projected shortfall of 128,000 teachers.
The engineering and construction sectors face huge levels of retirement over the coming years. For instance, around 70% of the current nuclear workforce will be retired by 2025.
Randstad also predicts significant migration of construction and engineering workers to more buoyant overseas markets.
Owen Goodhead, managing director of Randstad CPE, said: "The engineering and construction sectors are vital for the overall health of the UK economy.
"Our projections for the size of the engineering workforce are conservative, yet they paint a very grim picture for the UK's economic prospects.
"Unless we can plug the employment gap, the engineering and construction sectors will be unable to perform efficiently and this will have serious consequences for the prosperity of the country."