Firms including Aecom, Morgan Sindall and KPMG get behind initiative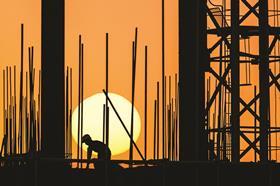 Construction companies and consultants responsible for more than £6bn of UK turnover have got behind Building's Agenda 15 manifesto, just two weeks after it was launched, writes Joey Gardiner.
Backers of the manifesto, which aims to influence the political parties in advance of this year's general election, include global construction consultancies Aecom and Arcadis - the owner of EC Harris - and major contractors Morgan Sindall and Willmott Dixon.
In addition, consultancy KPMG has thrown its weight behind Building's manifesto proposals, which were produced following a year-long consultation with the industry. A number of architects including Bennetts Associates, and Pringle Brandon Perkins + Will have also signed up.
The Agenda 15 manifesto, which has eight key recommendations, calls for the next government to set up an independent infrastructure body which can give certainty as to which infrastructure projects will be given priority, with a minister responsible for implementing the resultant programme sitting in cabinet. It calls for beefed up investment in housing, retrofit and education, and a requirement that relevant training and apprenticeships be undertaken in all government construction projects above £4m in size.
In total, backers so far contribute a turnover of more than £6.2bn in just their UK businesses. Globally, the companies supporting the initiative bring in revenue of more than £34bn. The news comes as Building publishes the first political response to the manifesto, made by Liberal Democrat MP and former building regulations minister Andrew Stunell.
Richard Steer, chairman of UK-based construction consultant Gleeds Worldwide, which is also backing the campaign, said: "This initiative is timely and important. Whomever we have in government, the built environment is key to the country's prosperity and Agenda 15 serves as an essential route map from which they should navigate."
Writing in Building this week, Willmott Dixon group chief executive Rick Willmott says: "The Agenda 15 manifesto sets out imaginative and realistic targets for our industry to get behind in its dialogue with government. Given construction's pivotal role in sustaining a buoyant economy, from job creation and skills development, to the huge benefits our output has for the wider community, now is a good time for a sensible conversation with all parties vying to form a new government in May."