Report ranks UK's cybersecurity as best in world
The UK has emerged as one of the top locations in the world to build data centres, according to a new Arcadis report.
The consultant said London's position as the largest data centre market of any European city and the UK's superior cyber security, which the report ranked as the best in the world, make the country a "prime target" for data centre investment.
The analysis was published in Arcadis' new Data Centre Location Index 2021, which ranks the top global markets for data centres worldwide.
It found that the UK was becoming "one to watch" in terms of locations to build data centres, which were booming even before the pandemic and are now undergoing exponential growth as people increasingly move online.
Arcadis UK market intelligence lead Natalie Sauber said that nearly one billion people will become mobile broadband users over the next five years.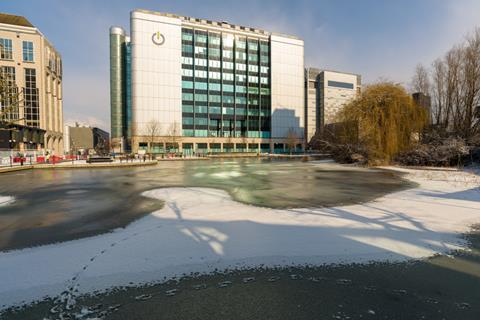 She added this would mean that many more data centres would need to be built to "cope with this phenomenal growth in demand".
Out of 50 countries assessed in the report, the UK had one of the highest scores for energy security - a key factor for energy-guzzling data centres, which already account for around 1% of global electricity usage.
The UK's location also made it a "critical interchange" between North America and Europe, with over 50 undersea cables contributing to its status as a global communications hub.
But the report warned that Brexit posed a risk, with its impact on data hosting and media streaming potentially meaning that operators would need to build additional capacity on both sides of the channel.
Sauber said: "Although a data centre can be located nearly anywhere, there are a number of critical factors that influence cost and return on investment.
"From the availability and reliability of renewable energy sources, and the ease of obtaining construction permits, to the price of electricity, cybersecurity, data protection and privacy regulations; all of these things can differ significantly depending on where a facility is located."
The report ranked 50 markets based on each market's performance in eight key areas - GDP per capita, dealing with construction permits, price of electricity, energy security, cybersecurity, domestic market size, the number of mobile broadband subscriptions and mean download speed.
Global top 20 ranking in Arcadis' Data Center Location Index 2021:
United States 11. Taiwan
Singapore 12. Hong Kong
Japan 13. United Kingdom
Sweden 14. Australia
Norway 15. China
Denmark 16. Korea
United Arab Emirates 17. Luxembourg
Finland 18. Canada
France 19. Netherlands
Switzerland 20. Poland