Consultant posts trading update for the year to 31 March 2014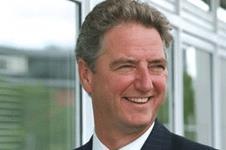 Recovery in the UK helped power Sweett to better than expected financial performance in the year to 31 March, the consultant announced in a trading statement this morning.
The consultant, led by chief executive Dean Webster (pictured), said it "traded well" in the fourth quarter and consequently expects to post full-year results "slightly ahead of market expectations", with full results scheduled to be published in early July.
Sweett said recovery in the UK and in its global energy and infrastructure businesses had contributed to its improved performance.
Sweett grew its headcount by 9.5% to over 1,500 and the firm's order book grew £6m to £105m.
Overseas, Sweett said it will target growth in Asia Pacific and India "with an increased focus on greater working capital efficiency" and was trading solidly in the Middle East and US.
Net debt at 31 March reduced to £6.2m from £7.1m the previous year.
The results to 31 March 2014 will take into account exceptional charges for investigating Wall Street Journal bribery allegations and restructuring costs in Australia.
Sweett said its chairman Mike Henderson will retire later this year, as previously announced.
Sweett reported revenue and profit growth in both its full-year results last August and subsequent half-year results in December.