A skills shortage at home and less generous conditions in some overseas markets mean less movement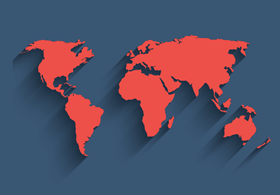 Lucrative construction jobs overseas are failing to tempt UK workers to go abroad, despite a sluggish outlook for the domestic market and concerns around the impact of Brexit, according to new research.
The latest annual Hays International Salary Survey has highlighted that while there are strong opportunities for UK construction professionals in several other countries, including New Zealand and Ireland, workers are opting to stick with what they know.
Roles looking to be filled in Australasia and elsewhere include quantity surveyors, civil engineers and site and project managers, thanks to local skills shortages and the start of several large projects.
In Australia, a site manager can earn the equivalent of £137,000 compared with a salary of £44,000 for the same job in the UK. In Canada, a project manager working on high-rise schemes can earn up to £108,000, versus £53,000 at home, while in Singapore an estimator can command nearly £132,000, when the same role in the UK pays around £45,000.
But UK workers appear to be resisting the lure of more cash and part of the reason may be the UK industry's ability to hold onto its workforce, said Hays Construction and Property director Richard Gelder.
"During the last recession, the UK was a hard environment to work in and lots of people were looking abroad. Today, most employers here are actively looking to recruit so that takes a huge amount of the drive out of people looking overseas."
He said overseas raiders were weighing up whether to target UK workers and save money on advertising campaigns instead. "Employers overseas looking at the UK market know there are fewer people looking for work and they are taking a pause for breath."
Richard Steer, chair of construction consultancy Gleeds, said: "During the 2008-10 recession, we could get good people to go overseas relatively easily but today it's difficult to tempt people to leave the UK. There's a skills shortage here and conditions elsewhere aren't quite so generous these days."
The survey was based on data collected over the last 12 months.