Oxfordshire scheme will be finished next summer
Teams building the UK's covid-19 vaccine manufacturing centre in Oxfordshire have hailed planning officers for fast-tracking the scheme to allow it to complete a year ahead of schedule.
Construction of the £260m Vaccines Manufacturing and Innovation Centre at Harwell is speeding ahead after planners at the Vale of White Horse district council ripped up the rulebook to allow construction to begin while the planning application was still being processed.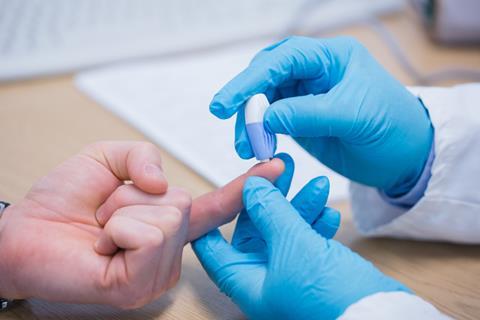 The council took the unusual step of green-lighting the 7,400sq m scheme, which would normally take years, due to the critical role the centre would play in fighting the covid-19 pandemic.
It followed funding of £93m announced by BEIS in May to accelerate the scheme to allow covid-19 vaccines to be developed and manufactured on a national scale.
To progress the scheme as quickly as possible, council officers ramped up meetings with the scheme's stakeholders and project team even as main contractor Glencar Construction raced to build the centre's superstructure, which is now complete.
The centre will be capable of producing 70 million covid-19 vaccine doses within four to six months when it opens in summer 2021, nearly a year ahead of schedule.
Located on the 700-acre Harwell Science and Innovation Campus, the facility will sit alongside a cluster of high-profile research centres including the Diamond Light Source and the Rosalind Franklin Institute.
Harwell Campus Management have acted as the scheme's project manager and Carter Jonas is also on the team as planning consultant.
Carter Jonas planning and development partner Steven Sensecall said: "That planning approval was achieved so rapidly, whilst development of the centre had already begun on site, demonstrates the sheer determination and hard work of the unique community of people involved in this ground-breaking project."
It has been funded mainly by a £158m grant by government agency UK Research and Innovation as part of the government's Industrial Strategy Challenge Fund, with a further £10m provided by industry partners and other businesses.