Investment revealed on eve of fortnight of London trade summits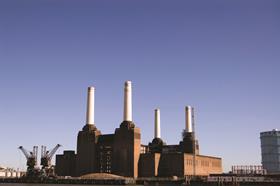 The Battersea Power Station development is expected to be worth £8bn and create 20,000 construction jobs, UK Trade & Investment has revealed.
The announcement kicks off a fortnight of trade summits aiming to capitalise on the international exposure gained from staging the Olympic Games in London.
UK Trade & Investment said the investment would create 33,000 jobs in total, including 13,000 permanent jobs.
The redevelopment will involve homes, office space, a hotel, retail space, and an extension to the northern line with a new transport hub at the power station.
The project will be delivered by SP Setia, Sime Darby and the Employees Pension fund of Malaysia. Work is expected to begin next summer, with a £400m investment due by September 2012.
London mayor Boris Johnson said: "It is brilliant that this historic landmark that helped power London for much of the 20th century will be at the centre of this huge regeneration project that will also help power the capital to even greater economic prosperity in the 21st."
"In the coming weeks, with major global investors in town for the Games, I am embarking on a gigantic schmooze-athon, to highlight this and the wealth of other amazing investment opportunities that exist.
"That is why, for the next month, I have transformed City Hall into 'London House', our showroom to the world, where wealthy international investors will be able to gather to see and hear why the best returns can be found in our great city."
Leader of Wandsworth Council Ravi Govindia said: "The power station scheme will make an essential contribution to the Northern Line Extension funding pot.
"This new Tube link is the key to creating 25,000 jobs and unlocking billions in growth and new inward investment across the wider Nine Elms regeneration area which is much, much bigger than just the power station site alone."
Deputy prime minister Nick Clegg said: "The Olympics presents us with a once in a lifetime opportunity to boost the UK's growth potential. Our world-beating innovation in green technology and advanced manufacturing are on show for a vast global audience, and today we can be proud of those achievements.