Consultant says Carillion's collapse, Hackitt Review and Brexit have created uncertainty in the industry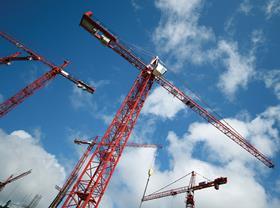 Market uncertainty continues to be a major issue holding back investment decisions, according to latest forecasts from Arcadis.
The consultant's quarterly Market View report highlighted the failure of Carillion, last month's release of the Hackitt Review findings and the ongoing backdrop of Brexit-related uncertainty as key factors shaping the construction sector.
The report said people were becoming more risk-adverse, while a lack of capacity continuing to restrict deliverability and drive competitive tension.
Will Waller, head of futures at Arcadis, said: "With the market in such a state of flux, collaboration right across the industry is going to be essential if UK construction is to navigate this difficult transitionary period.
"The industry has a prime opportunity now to plan, think about and implement measures to take full advantage of the post-Brexit marketplace, but this is only going to be possible through wider engagement with the supply chain, and sensible contingency planning to help manage potential Brexit and other market-related risks."
The report said the supply chain remains under pressure, with materials cost inflation continuing at a rate of 5-6% and labour cost inflation of at least 3% a year due to increased import costs, skills shortages and global commodity price inflation.
Arcadis said the final report of the Hackitt Review had exposed deep weaknesses in accountability, oversight and enforcement relating to the design, construction and operation of high risk residential buildings.
Another factor adding uncertainty to the market was the potential impact of US president Donald Trump's steel tariffs.
The report said the tariffs themselves could have knock-on effects on the pricing of materials in some markets.