Boston shuts down nearly 100 projects
Officials in the American city of Boston have shut down all construction sites amid growing concerns over the coronavirus outbreak.
Starting from today, builders have been told to down tools for at least two weeks at approximately 97 sites across the city, with some sites retaining a skeleton crew to guard materials and monitor the sites.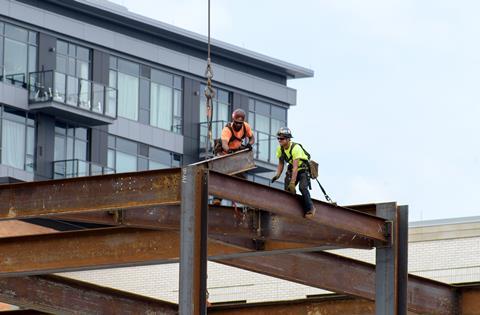 The measures were announced yesterday by Boston mayor Marty Walsh.
Walsh admitted: "It's [a] massive, massive [decision]. We are in the middle of a building boom in Boston right now."
He added: "It is a difficult decision to make. Construction is at the core of our economy here in Boston."
The move is likely to alarm some UK contractors which have active sites in the US, including Balfour Beatty, which is currently building the $1bn Green Line rail extension to Boston's wider rail network.
The 4.7 mile link, which includes adding seven new stations, is being built on the outskirts of the city and is due to finish next year.
Last year, Balfour Beatty's revenue from the US topped £3.7bn – around 45% of the firm's group turnover of £8.4bn.
At the time of writing, over 4,700 cases of coronavirus have been reported in the US, with 93 deaths.