Construction union Ucatt is to highlight workplace stress in the construction industry during European Health and Safety Week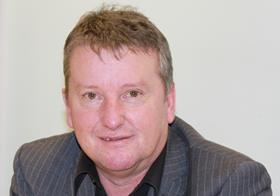 According to Ucatt 42 workers were killed in the construction industry last year.
Many of those deaths were entirely preventable.
The awareness campaign, which runs from Monday 20th to Friday 24th October, aims to address issues such as cuts in staffing numbers, workers forced to work excessive hours and bullying and harassment from management.
Steve Murphy, General Secretary, said: "Workplace stress is a debilitating condition which can lead to severe physical and mental illness. It is essential that if construction workers are suffering from stress then they are given help and support to resolve the problem."
The union has published a new leaflet in order to help workers become more aware of the issue. The leaflet is available at www.ucatt.org.uk/stress