Union argues two years is not long enough to assess effectiveness of safety measure in HSE consultation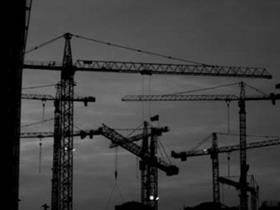 The Unite union has hit out at the Health & Safety Executive's plans to scrap regulations covering the safety of tower cranes, calling the move "reckless and premature".
Earlier this month, the Health & Safety Executive (HSE) closed its consultation over the proposed axing of the two-year-old tower crane register, which requires firms to notify it whenever a tower crane is erected and confirm that it has been thoroughly examined. The register is one of 14 regulations the HSE intends to scrap because they have "no direct health and safety benefits".
However, in its response to the consultation, Unite said it was "strongly opposed to the revocation" of the regulations. The union said that the regulations had only been in place for two years, which was not enough time for a proper evaluation of their effectiveness.
It added that a 2011 HSE report on preventing "catastrophic" construction accidents raised ongoing concerns about the safety of tower cranes.
The union also disputed the HSE's claims that the scheme was too expensive, arguing that the £175,000 cost was "massively outweighed" by the cost to "families and society" of the 17 deaths resulting from crane accidents since 2007.