Managing director says developer is close to appointing first housebuilder to its 5,000-home development in Cambridge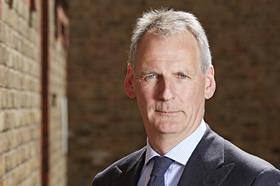 Developer Urban & Civic has started to engage with housebuilders interested in building out the first plots in its strategic development pipeline of more than 20,000 homes.
In an exclusive interview with Building this week, Urban & Civic managing director Robin Butler said the developer was close to appointing its first housebuilder at its 5,000-home Alconbury development in Cambridgeshire.
Elsewhere, Butler said Urban & Civic would commence discussions "shortly" with housebuilders interested in the first phases of its 6,300-home Rugby scheme and start talks with housebuilders interested in its 2,500-home Newark development later this year.
Butler said Urban & Civic wants to establish "a benchmark quality" with its first housebuilder appointments on each site.
He added: "With the first few deals we expect to have a close working relationship with the housebuilder to ensure quality and design integrity."

To read the full interview click here