K2 now 60% owned by Portland-based Otak
London consultant K2 plans to nearly double the size of its workforce within three years after 320-strong US project manager and engineer Otak took a 60% stake in the business.
The majority stake in K2, financial details of which have not been disclosed, is the Oregon-based consultant's first investment in the UK.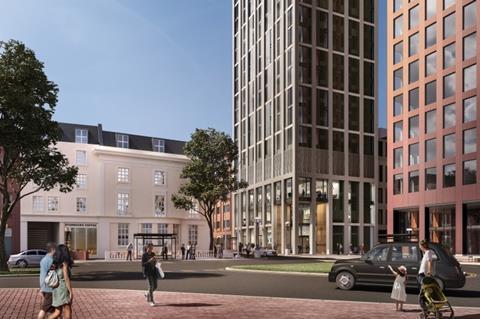 K2, which is based near London Bridge, currently has 37 staff and following Otak's stake plans to grow its workforce to more than 60 by 2022.
The project manager and cost consultant was set up in 2001 by former Schal associate director John Setra and five years ago bought the London business of QS Rider Hunt.
Speaking about the move, K2 said: "We have aimed for an investment only, giving us the resources and reach to grow through a business model which remains focused on relationships."
Featuring in Building's 2019 Top 50 table of project managers, K2 focuses on residential, notably student accommodation, as well as commercial, health, hotels and aviation.
K2 said its turnover last year came in at £2.8m and is aiming to exceed £6m annually over the next three years.
The firm is currently working on a 22-storey mixed-use scheme (pictured) in Reading that will built on the site of a former Norwich Union building in the Berkshire town for Breithorn Developments.
Otak was formed in 1981 and has eight offices across the US and a ninth in Abu Dhabi.