Coltrane led opposition to firm's preferred rescue deal, which was rejected by shareholders leaving Interserve to enter administration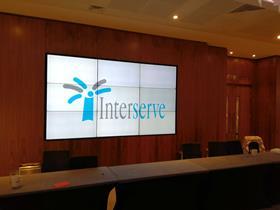 The US shareholder who helped send Interserve into administration has defended its actions and said the blame for wiping out the firm's shareholders lay solely with the contractor's board.
The New York-based asset manager, which was the firm's biggest shareholder with 27% of its stock, led a rebellion which saw a deal agreed between the Interserve board and lenders struck down by a margin of 60 to 40 – leaving the firm to be taken over by banks including HSBC, BNP Paribas and RBS.
A source close to Coltrane said: "It's really ironic and disingenuous to suggest Coltrane failed to look out for small shareholders.
"The board destroyed shareholder value systematically. In January 2017, 100 Interserve shares were worth £230 – by Friday morning they were worth £6, and under the rescue plan they would have been worth 30p."
But the source described Coltrane's actions as a "principled stand" against a rescue deal which was negotiated by a board who had "pig-headedly refused to engage with shareholders".
He said: "We got to this position because the board ignored shareholders. They knew since last year, probably before, they would have to get the support of 50% [of shareholders] for anything they did."
Before the vote, Coltrane had twice set out an alternative plan it deemed acceptable, which involved the company supplying an £110m cash line to Interserve to help with liquidity.
But Interserve said it could not pursue the plan "without risking the future of Interserve together with its employees, pensioners, customers and suppliers".
The source declined to comment on whether it was considering legal action against Interserve. But he added: "I'm sure there are some shareholders out there seeking legal advice."
Last weekend, it was reported that Coltrane had sent letters to Interserve's board warning them it was considering legal action.