Contractor appointed to build teaching and research facility in Bath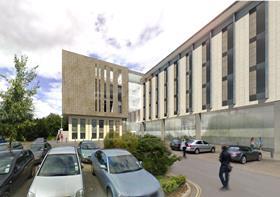 Contractor Vinci has been appointed to build the University of Bath's £20m teaching and research building.
The firm will build the facility at the western end of the university's Claverton Down Campus.
Vice-chancellor of the university Glynis Breakwell said the facility would offer "a fantastic setting for both our teaching and research".
She added she hoped it would help the university grow its international reputation for quality research.
Vinci has already worked at the university where it built the Chancellor's Building in 2013.
Peter Cole, regional director at Vinci Construction UK, said: "We are delighted to be working again with the University to create a modern department which will have the facilities to exert best practice."