Business group publishes recommendations to transform construction
Firms should be prepared to walk away from the bidding process if they are unhappy with the terms of a deal, according to the Confederation of British Industry.
The CBI, which has today published its report on the sector, called Fine Margins, has made several key recommendations to change the industry from the bottom up.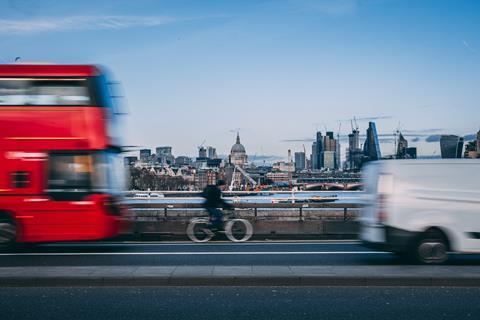 It said: "A body such as the Construction Leadership Council – or the CBI – should monitor the relationship between margin and revenue to track the trend in the industry.
"Businesses should be prepared to challenge or walk away from contracts when bidding and leaders and boards should think strategically about the long-term planning and shareholder management required for such an approach."
The report also said that where clients and contractors cannot agree on a risk sharing position during early engagement, they should use a gain and pain share approach to incentivise appropriate allocation of risk.
It also highlighted the importance of the construction sector saying it employs 2.3 million people, contributes 6% to the UK's GDP and generates £2.92 of value for every £1 spent.
As such the CBI said it was imperative that the government also made several key changes.
It said: "Public sector procurement guidance should [also] prohibit the practice of holding retentions on public contracts by clients or by suppliers."
It also said the government should provide further financial support and resources to the Construction Leadership Council.
Recommendations for clients
Public and private sector clients should refrain from amending standard risk clauses in construction contracts


Major public and private clients should ensure they design their procurement processes with a distinct 'first' stage, so that early engagement can support risks to be identified, priced and allocated, before a second competitive process stage is undertaken


It is essential that public and private clients make a credible and consistent assessment of balance sheet strength during the first stage of a procurement process. The measures in this report are suggested as a framework for this assessment


Major public and private sector clients must produce a clear and robust evaluation of whole-life benefits of a project and share this with suppliers before tendering begins, so that contractors are able to price risk management costs transparently against the asset's whole-life value


Design and build procurements must engage contractors early enough to influence project design before it is signed off


The use of single-stage procurements should be discouraged in major construction projects above a specific value. The CBI suggests £10m as a threshold and will consult with industry on this proposal