NHS trust admits procurement process on Laing O'Rourke's work to get going on Liverpool scheme is behind schedule
The NHS trust behind the Liverpool hospital hit by Carillion's collapse has said there has been trouble signing up subcontractors to the scheme.
Board papers published ahead of tomorrow's meeting of the Royal Liverpool and Broadgreen University Hospitals NHS trust said there had been delays with the procurement of smaller packages of works.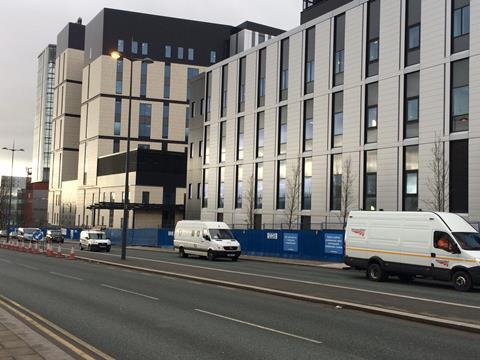 The papers said: "The procurement process remained behind schedule with work on-going to negotiate with subcontractors.
"The work of agreeing new contracts … continues."
The papers also revealed that a senior representative from Laing O'Rourke, who took over the main contractor role last year, had given a detailed presentation on the project plan.
The report gave an overview of the requirements for completion, which it declined to spell out, but did not present a final project plan.
It said: "The business case for the new Royal completion is scheduled to be presented to [the trust] in June."
A new programme board set up to oversee completion of the new Royal met for the first time earlier this month.
It was chaired by the trust's interim chief executive Peter WIlliams and included representatives from its finance and corporate governance, as well as the project director and senior members of the project team.
Two places on the programme board have been offered to NHS Improvement which oversees NHS trusts across the country.
Earlier this month, the NHS trust behind the Birmingham hospital left half-built after Carillion's collapse admitted it might not be able to appoint a contractor in July as planned.
A bureaucratic overhaul is now threatening to derail the construction timetable and once again leave the site without builders – more than 16 months after Carillion crashed into liquidation while on the job.