Financial Conduct Authority was looking into whether bond holders were misled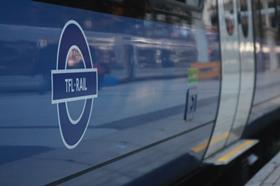 The Financial Conduct Authority has dropped its investigation into whether Transport for London hid information about Crossrail delays from investors last summer.
A statement TfL made to the London Stock Exchange, where its bonds are traded, on 24 July 2018 made no mention of a delay to the launch of Crossrail – which is running around two years late.
The FCA considered a full investigation into the statement after a request from the London Assembly transport committee last October.
The committee said it had emerged that TfL already knew the project would not open on time in July – despite the opening only being officially postponed on 31 August.
But the watchdog has decided against taking any further action.
FCA chief executive Andrew Bailey said: "Critical in our assessment of MAR [market abuse regulations] breaches is whether information said to be withheld (the delay of Crossrail) could have impacted the price of TfL's issued bonds.
"We note that in this case the information was not price sensitive and was central to our decision to take no further action against TfL."
It said the enquiry had been carried out using both publicly available information and details provided by TfL.