Firm's exit from Russian and Arab markets pushes it into the red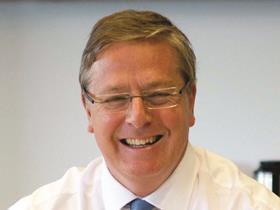 Waterman Group has reported a 12% rise in revenue from continuing operations after it exited its Russian and United Arab Emirates businesses.
In its results for the year to 30 June 2014, Waterman reported revenue from continuing operations of £68.8m, up from £61.5m the previous year.
It also reported a 6% fall in pre-tax profit from £865,000 to £810,000.
However, during the year the firm withdrew from the Russian and United Arab Emirates markets, where it had loss making businesses, as part of a strategy to reduce its "exposure" to market which it said "no longer provide us with adequate returns".
When these figures were included in the results the firm fell to a pre-tax loss of £3m, down from a pre-tax profit £353,000 the previous year.
Waterman said it would now focus on its core UK markets "supplemented" by its businesses in Australia, Ireland and Poland.
Speaking to Building, Nick Taylor, Waterman chief executive, said the £3.8m loss from the discontinued operations was due to redundancy costs and the cost of exiting contracts and leases.
He said: "In both the UAE and Russia the margins that you can generate are lower, the projects tend to be large and they stop and start and the relationships with clients are not long term.
"In both those areas we didn't see that we could have a sustainable business."
Taylor said he was not looking at acquisitions and planned to grow the business organically.
The property business was a stand-out performer for the group as it reported a rise in operating profit from continuing operation of £3.1m up from £1.5m.
But the firm's infrastructure and environment segment had a "disappointing" year falling to an operating loss of £1.6m down from an operating profit of £200,000.
Taylor said the business had been held back by delays to expected revenue from local authority frameworks.
This prompted a restructure of this part of the business in December 2013, which Taylor told Building had resulted in 20 job losses.
He said the business had now turned around and he expected it to "break even" in the year to 30 June 2015.