Campaign aims to channel £1bn in corporate spending through social-investors by 2020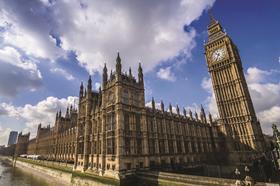 Wates and Interserve have become founding members of a government-sponsored initiative to get high-profile businesses to procure more goods and services from social enterprises, which channel their profits back into tackling social problems, and providing training opportunities.
The Buy Social Corporate Challenge aims to channel £1bn in big business funding through such organisations by 2020.
Umbrella body Social Enterprise UK said procuring from social enterprises gave private-sector organisations the opportunity to be a force for good, help businesses meet their supplier-diversity aims, and bring new innovation and creativity.
It added that doing business with social enterprises also gave firms the opportunity to demonstrate their commitment to social value, and comply with the Social Value Act.
Wates Group family director Andy Wates said the firm had spent £1.5m with social enterprises in 2015 alone and that the business was delighted to be among the challenge's founding members.
"Our involvement is reflective of the work we are already undertaking with social enterprise partners, and the values of the Wates Group businesses," he said.
"We see this initiative as a catalyst for change which we hope will inspire more companies to put social enterprise at the heart of their business strategies."
Tim Haywood, group finance director at Interserve, said all businesses could do more to help social enterprises to grow and prosper.
"At Interserve, sustainability shapes every aspect of how we operate and we are proud to be a partner of the Buy Social Corporate Challenge and to build on our ongoing work with Business in the Community through the 'arc' social enterprise support programme," he said.
Civil society minister Rob Wilson said that the challenge - launched as part of Responsible Business Week - was a win-win for businesses and social enterprises.
"This isn't about asking businesses to spend more, but to spend in a way which helps us to build a more compassionate society," he said.