Scheme in Boston Spa will include refurbishing original 1970s site
Wates is carrying out the pre-construction services contract on a new building for the British Library in West Yorkshire.
The contractor has been appointed to a 45-week role, working alongside services engineer Buro Happold and architect Carmody Groarke up to RIBA stage 4.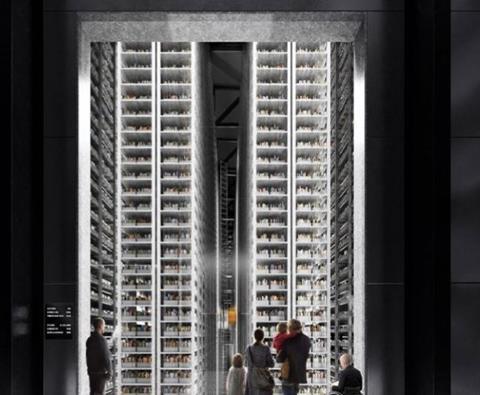 The 28m high airtight structure in Boston Spa, near Wetherby, will include a fully automated robotic tracking system to retrieve documents from 220km of shelf space.
The 5,300sq m archive building, which Wates said will be fully net zero, will feature a new public viewing gallery and multiple green spaces.
The scheme also includes a major renovation of the nearby 1970s brutalist-style Urquhart Building for the library's 550 on-site staff which will see the construction of a new reading room, restaurant and café.
Wates' work involves building large-scale prototypes of airtight structures to establish how they can be made as sustainable as possible.
The firm has been carrying out enabling works at the site since October, including scoping surveys to inform the design and prepare for the main works which are due to start on site next May.
The library has a copy of every book published in the UK and newspapers going back to the 18th century. The new facilities are expected to open by 2026.