BTR specialist had already agreed to spend £15m on remediation work
Student housing and build-to-rent developer Watkin Jones nosedived into the red during the first half as the firm said it had set aside a further £28m to cover cladding remediation work on its buildings.
The figure is in addition to the £15m the company set aside for cladding work in 2020.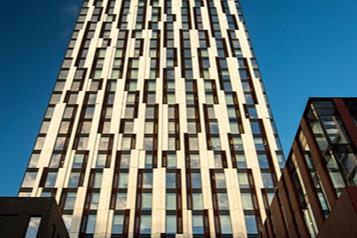 Watkin Jones said it was not asked to sign the government's cladding pledge but decided to pay out after reviewing its buildings over 11m tall which it has built in the past 30 years.
In a note accompanying the results, the firm said: "We agree that individual leaseholders should not have to pay for the costs associated with necessary life-critical fire safety remediation work. We are mindful of our obligations as a responsible developer."
In its interim results out this morning, the firm said it racked up a pre-tax loss of £16.6m in the six months to March compared to a £25.8m profit last time. Revenue was up 8% to £193m.
It reported a record pipeline of £2bn, up 43% on last year, of which £600m had already been forward sold.
The firm also said it will change the corporate and trading name of the business "to better reflect today's broader business".