Face coverings should be worn in certain conditions is group's latest advice
Site workers should be handed face coverings to wear in certain conditions.
In its latest update on coronavirus, the Construction Leadership Council said masks should be worn in enclosed spaces, areas where social distancing is not possible or where workers are in contact with people they do not normally work with.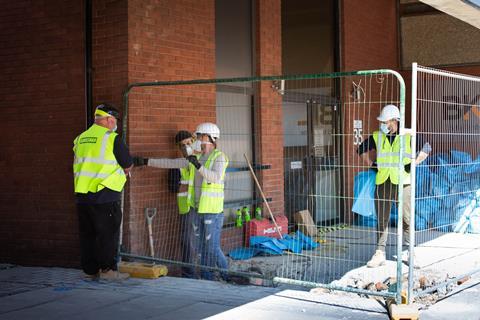 It said the use of face coverings has become mandatory in more public places and construction employers have asked the CLC for guidance to help provide a consistent approach across the industry.
The CLC said the new advice was in line with government advice for when members of the public should wear face coverings.