Survey reveals most construction employers are not doing enough to support their staff's mental wellbeing
Wellbeing among construction professionals has plummeted since the covid-19 lockdown began.
A survey of over 1,500 people working in the sector, carried out by recruitment company Hays, found that just 31% rate their wellbeing as positive. This is down from 65% who rated their wellbeing as positive before the lockdown.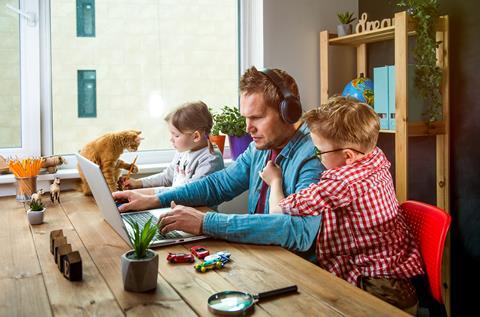 Just 6% said their wellbeing was negative before lockdown. This has now jumped to 25%.
The survey, carried out at the beginning of the month before the lockdown was eased in England, also revealed that most employers had not supported their staff's wellbeing at all, with 62% saying this was the case.
Of those who said their employer had supported them, 10% said they have provided social activities and 10% have offered training, while 9% have offered counselling.
Of those who are remote working, 48% said they have access to a support network, while 51% said they would like their manager to focus on better communication to provide greater support for wellbeing.
Wellbeing pre vs post lockdown
The survey results, released during Mental Health Awareness Week, also found that mental health and work-life balance had become more important since lockdown began.
It found that 40% of respondents felt mental health support had become more important to them.
While 41% said work-life balance had become more important to them during lockdown, more than a third of people, 37%, said their work-life balance had worsened.
Change in work-life balance since lockdown began
A third said it had stayed the same, while 30% said it had improved.
Looking forward, 32% of respondents said they want to prioritise their health and wellbeing more as a result of the coronavirus outbreak, while 21% said they plan to ask their employer if they can work from home more frequently
There was also a sign that a number of people are looking for a career change with 21% of respondents saying they want to work for an organisation with greater purpose, and 12% saying they plan to retrain in another profession.
Expectations of work-life balance over the next three months