Executive charged with delivering £1.4bn Croydon development set to leave the retail specialist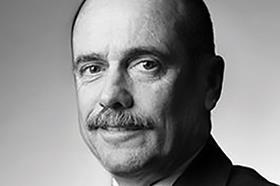 The man charged with delivering Westfield's new Croydon retail, housing and leisure development is thought to be leaving the firm.
John Burton (pictured), who heads up development in the UK and Europe for the Australian shopping specialist, is set to leave the company after more than a decade.
A company spokesperson confirmed the departure, saying Burton, who originally hails from Canberra, was set to return to Australia.
She said: "John Burton has decided to move back to Australia after a very successful career at Westfield.
"The core development team will continue to work on the development projects and the delivery timelines remain the same."
Burton, who became head of development in August 2015, was a director at Westfield's Stratford City project between 2004 and 2011.
He is also in charge of delivering the specialist developer's first project on mainland Europe ­- Westfield Milano.
The £1.4bn redevelopment of the Whitgift shopping centre by the Croydon Partnership – a joint venture between Westfield and Croydon council – was given the green light by London mayor Sadiq Khan in January.
The scheme will include nearly 1,000 new homes and provide new leisure facilities and public spaces. The 1,000 homes, which will be available to rent, include properties available through the London Living Rent scheme. The project will also provide more than 500,000m2 of shops and restaurants.
A spokesperson for Croydon Council said it was not concerned about Burton's departure causing any disruption to the scheme.
The spokesperson said: "It's a matter for Westfield. There is a strong team in place from Westfield to work with the council to deliver the project."
Allies & Morrison beat Farrells to the project in 2013.
Main construction work is expected to start next year with demolition work on the existing covered shopping centre beginning later this year.
The Whitgift Centre, named after Croydon local and 16th century Archbishop of Canterbury John Whitgift, was designed by Anthony Minoprio and built between 1965 and 1970.