Hub will house laboratories researching how plants can help tackle environmental challenges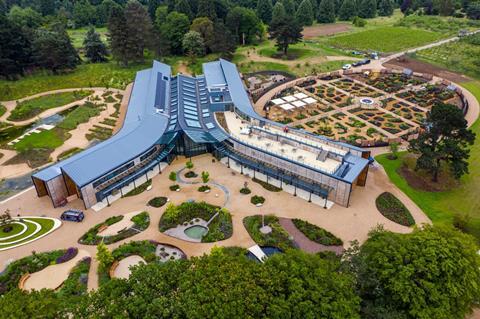 Wilkinson Eyre has unveiled new images of a gardening science centre for the Royal Horticultural Society (RHS) which will research ways that plants can help fight climate change.
The 4750 sq m Surrey facility, known as RHS Hilltop, opened its doors to visitors last week.
Staffed by 70 RHS scientists and students, it contains "trailblazing" laboratories that will research the best plants for soaking up pollution, easing flooding, capturing carbon and cooling cities.
The labs will be in the east wing of the two-storey building, which will also contain library space housing more than 86,000 plants, 24,000 insect specimens and 28,000 books, periodicals and art dating back more than 500 years.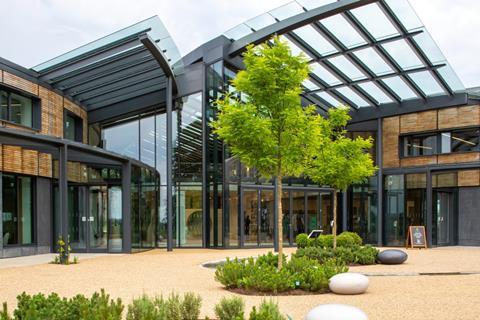 The west wing will contain public facilities including teaching studios and an events hall.
Between the two wings will be a double-height glazed exhibition space featuring a pitched roof leading out onto a cantilevered canopy over the centre's main entrance.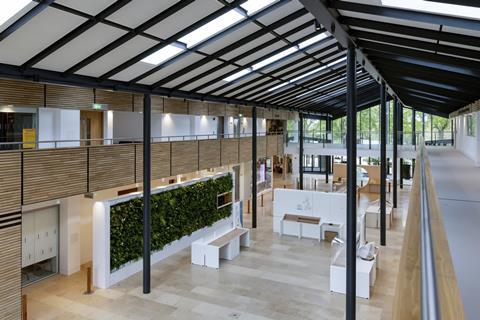 Outside, the building is surrounded by three science gardens, a health and wellbeing garden outside the main entrance, a world kitchen garden outside the west wing and an east-facing wildlife garden.
Wilkinson Eyre associate director Geoff Turner said the centre is designed to integrate with the working gardens and provide a central hub for the horticultural science community.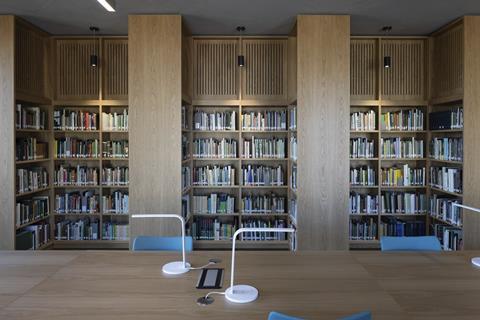 The centre is part of a wider transformation of RHS' 97ha Garden Wisley site, which has been awarded £4m of National Lottery Heritage Funding.
The gardens receive more than a million visitors each year.