Interest rates on HSBC deal will go up or down depending on firm's green performance
Willmott Dixon has tied up a £50m sustainability-linked credit facility which will see interest rates go up or down depending on the firm's green performance.
The firm has signed the agreement with HSBC with the move believed to be one of the first finance deals of its kind in the construction sector.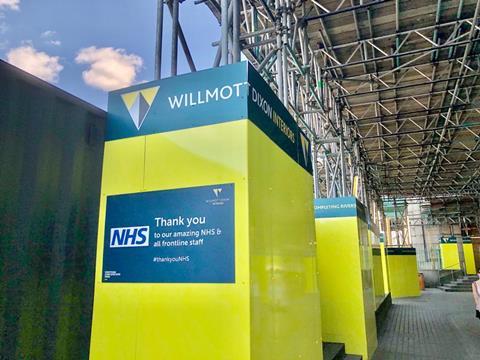 The £1.2bn turnover contractor's chief financial officer Graham Dundas said he expected more agreements of this type to be inked in the future.
He added: "I'm sure the long-term impact of big business on tackling climate change is going to receive even greater scrutiny going forward from the banking sector when determining access to products such as revolving credit facilities."
Last September, the firm launched its sustainable development strategy which plans to make all new build and refurbishment jobs to be net zero carbon in operation from the end of the decade.
It added that it wants its own operations to be zero carbon by 2030 and that it is aiming for its supply chain partners to be net zero carbon in operation by 2040.
Willmott Dion and HSBC said that the credit facility is aligned to the Loan Market Association's sustainability-linked loan principles.