Contractor will deliver energy efficiency improvements across 3,000 homes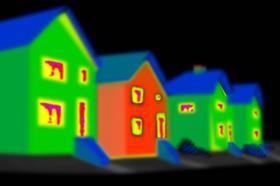 Hull City Council has chosen Willmott Dixon as preferred bidder for a £60m Green Deal and ECO programme to deliver energy efficiency improvements to 3,000 homes across the city.
Hull is one of a handful of local authorities which have decided to partner with an energy efficiency partner for a period of five years to help residents access Green Deal measures in a simplified way.
Under the programme, Willmott Dixon will improve homes in the city's Preston Road and Orchard Park estates. The work will include external solid wall and other forms of insulation, plus draught-proofing, double glazing and renewable energy generation, such as, solar panels or heat pumps.
This contract expands Willmott Dixon Energy Services' ECO and Green Deal presence in the North of England, where the company is currently working with the West Yorkshire Combined Authorities, the Association of Greater Manchester Authorities, Leeds Federated Housing Association and Golden Gates Housing Trust.
Councillor Martin Mancey, Hull's portfolio holder for Energy City, said: "This is another positive step forward for Hull in becoming a leading UK Energy City. Bringing significant investment and much needed employment and training opportunities to the city. We have set an encouraging 80 per cent target to use local labour to undertake the improvement works, highlighting our commitment to employing local businesses and residents."