Contract will cover work between London and Crewe
HS2 has awarded the £260m contract to design and manufacture the modular track system for the new high speed railway.
The deal has been awarded to a joint venture made up of Austrian engineer Porr UK and Aggregate Industries.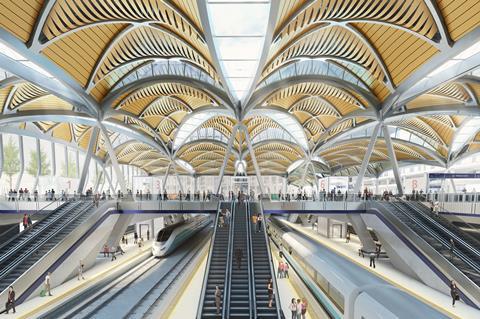 The pair will manufacture the slab track segments at a new factory, which is being built on an existing Aggregate Industries site near Shepton Mallet in Somerset. It will create up to 500 jobs over the life of the contract.
Porr is one of Austria's leading engineering companies and one of the first companies in the world to develop a slab track system. Its system has been used to lay more than 780km of track worldwide.
> Atkins and Gleeds land £230m HS2 roles
The deal will see the consortium manufacture all of the track, excluding tunnels and some specialist structures, between London and Crewe, where HS2 will join the existing west coast mainline.
Using a modular construction system known as Slab Track Austria, the concrete slab track will be manufactured offsite before being transported to site. Once installed, the rails are then fitted onto the slab track.
This type of system – which is used on several high speed railways across the world – will reduce maintenance costs and improve performance in comparison to traditional ballasted track.