Dozen contractors snag jobs revamping Metropolitan Police stations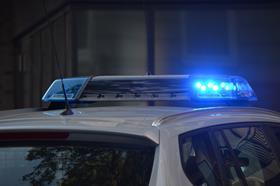 Twelve contractors have snagged spots on a £250m framework to complete building works and refurbishments across London police stations.
Baxall Construction, Lakehouse Contracts, Overbury and Willmott Dixon all landed places on the two higher valued lots, while Graham Construction also scored a spot on the Metropolitan Police Services highest band.
Lot 2 covers jobs between £500,001 and £5m, while the contractors on Lot 3 will complete work on projects worth between £5m and £10m.
Works on Lot 1 will be shared between seven contractors and are expected to total £86m over the four-year period. The selected firms will be responsible for delivering projects below £500,000.
The three-tiered framework will provide works including the internal refurbishment and fit-out of buildings, offices, stations, and training facilities, as well as new build projects with the option to include design services.
Police services in Kent, Essex and Thames Valley, as well as London Fire and Emergency, will also have access to the framework.
Rob Joyce, Graham Construction's London office director, said: "We have a lot of experience of working in partnership with authorities, and have developed a clear set of skills and knowledge that can be applied to these works."
Minor and Intermediate Building Works Framework
Lot 1 - Projects below £500,000 (Total spend: £86m)
Axis Europe
Coniston
Fortem Solutions
SW Bruce & Co
T&B Contractors
Vinci Construction UK
Wates Living Space
Lot 2 - Projects between £500,001 to £5m (Total spend: £32m)
Baxall Construction
Lakehouse Contracts
Overbury
Willmott Dixon
Lot 3 - Projects between £5m to £10m (Total spend: £130m)
Baxall Construction
Lakehouse Contracts
Overbury
Willmott Dixon
Graham Construction