Former WSP UK managing director Mark Naysmith will run the combined division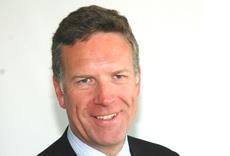 WSP and Parsons Brinckerhoff have unveiled their combined leadership team for its 5,200-strong UK business.
Mark Naysmith (pictured), formerly UK managing director of WSP, has been appointed UK chief operating officer for the combined UK company, and also managing director for UK property, transportation and infrastructure.
Ian Maclean, former managing director of Parson Brinckerhoff Africa, has been appointed UK managing director for energy and industry.
Meanwhile, Steve Reffitt, former chief operating officer of Parsons Brinckerhoff Europe, has been named integration director for the businesses in the UK, the Middle East and Africa.
WSP acquired Parsons Brinckerhoff in October last year for £820m, creating a combined business of 32,000 employees globally based across 500 offices in 39 countries.
Naysmith said: "We have a very exciting future ahead, with huge potential for growth in our markets and services as well as for our people - we are already seeing some of the benefits of our new status in the industry. It is a truly complementary merger of minds and talent, at a very busy time and in a rising economy. I have every confidence we are now putting together the final plans of what will be one of the UK's most eminent consultancies."