Consultant strengthens its building service business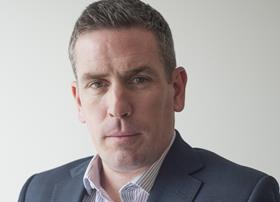 WSP has strengthened its building services business with a string of senior hires.
Andrew Henderson (pictured) joins from Hyder to become buidling services UK operations director. He will be supported by Matt Hann, who takes on responsibility for managing new business opportunities within the building services business and on multi-disciplinary bids.
In Scotland Graeme Bruce and Garry Calder have been appointed to take charge of the Edinburgh team.
Derek Devereaux joins WSP's Leeds team from Arup and associate Colin Henderson joins WSP's London office from Cundall.
Alastair Macfarlane has moved from WSP's London to Cambridge office.
The hires are part of WSP's push to recruit 600 new staff in the UK by the end of the year.
Andrew Henderson said: said: "I have joined WSP to be a part of the next evolution of building services consulting engineers. WSP is clearly on a journey to create an impeccable reputation for design and delivery, and I very much want to be part of the team delivering these transformations."
Philippe Honnorat, head of building services said: "Our building services business is in a great position with the arrival of Andrew as part of the first class team we are assembling.
"The recession is behind us now and we are benefitting from the consolidation we have conducted in the past few years.
"Clients rightly have increasingly high standards and we are making every effort to be the best consultancy in the industry."