Engineer will work with Ian Ritchie Architects on project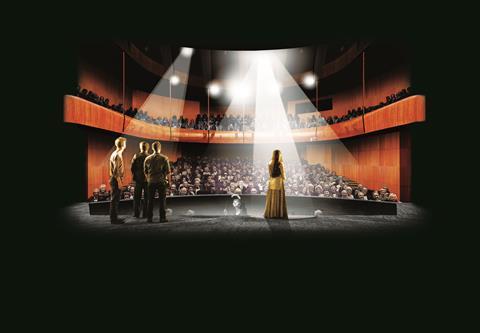 WSP has been appointed by the Royal Academy of Music, the second-oldest music academy in the world, for a major redevelopment of its opera theatre at its Regent's Park campus.
WSP will provide structural engineering services and work alongside Ian Ritchie Architects on the Royal Academy of Music Theatre.
The current theatre opened in 1976 and seats 230 people. As part of the redevelopment the theatre will have an enlarged balcony to increase seating by 40%, a new rooftop recital hall, and adjacent areas suitable for entertaining guests before performances.
The theatre will also benefit from improved seating, full accessibility and an enlarged orchestra pit to create more space for instrumental performers. A quieter air-conditioning system will also be installed.
Professor Jonathan Freeman-Attwood, principal of the Academy, said: "This superb new design delivers state-of-the-art stage and recording facilities in an adaptable theatre suitable for all forms of classical and contemporary opera and musical theatre productions".
Bill Price, WSP director, said: "This is a great opportunity to improve an important theatre by bringing it up to the high standards that the Academy expects.
"When finished there will be more space for more people to enjoy the great performances put on by students.
"In particular, the improvements we are making to the orchestral pit will enhance the auditorium's acoustics as more of the enlarged pit will be uncovered."