Engineering group announces first results since £820m Parsons Brinckerhoff deal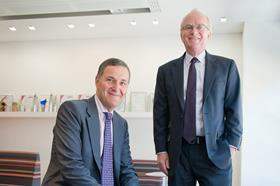 WSP increased turnover by more than 40% in 2014, the firm has announced.
The Toronto-listed engineering group posted turnover of CAN$2.9bn (£1.5bn) for the year to 31 December 2014, up 44% on 2013.
Turnover for the final quarter was up 118%, at CAN$1.2bn (£610m). This was largely due to the acquisition of Parsons Brinckerhoff last October for £820m, which created a combined business of 32,000 employees globally based across 500 offices in 39 countries.
Underlying profit, known as Ebitda, grew by 40% over the year, from CAN$72.9m (£38.8m) to CAN$253.5m (£135.1m). Over the final quarter, it rose 83%, from CAN$40.9m (£21.8m) to CAN$90.1m (£48m).
The business' profit margin for 2014 was 10.8%.
Pierre Shoiry, WSP president and chief executive officer, said: "Going into 2015, we intend to continue our strong execution, with a focus on integration, organic growth-based performance and continued improvements in our project delivery capabilities."