Contract in Poland could be worth up to £35m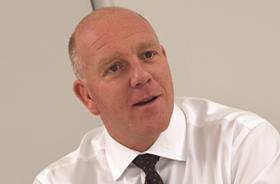 WYG has confirmed a contract, which could be worth up to £35m, to support the construction of Poland's first nuclear power plant .
The global consultant announced in July that it had entered into a contract with Amec Foster Wheeler, which has been appointed by Polish state-controlled power company Polska Grupa Energetyczna SA, to support the development of the plant over the next 10 years.
The contract is expected to be worth a minimum of £6.2m to WYG over the next three years, which could rise to up to £35m if all optional work is undertaken over the 10 year-period.
Under the contract, WYG said it will provide a broad spectrum of technical support services including contract administration, engineering support, licensing and permitting, management systems, site infrastructure, quality assurance and vendor and supply chain oversight.
Paul Hamer, Chief Executive Officer of WYG, said: "I am delighted that we now have a firm contract in place to work together with Amec Foster Wheeler to deliver one of the most significant projects in Poland's infrastructure programme. We will be drawing on our experience built up over more than 20 years working on nuclear sites in the UK to help the Polish government achieve its long term objectives.
"The appointment is also a major advance in our aim of building a significant presence in the wider energy sector through our model of collaborative working with major, blue-chip partners."