Poor performance from the firm's conusltancy services business is weighing it down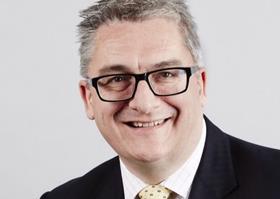 WYG has issued its second profit warning in three months after admitting the full year figure could be "substantially below" market expectations.
The consultant said it anticipated its operating profit for the current financial year to now be between £3.5m and £4m for the 12 months to April 2018. Net debt is expected to be between £6m and £7m.
In June, WYG posted a 14% increase in turnover to £152m for the year to March 2017 but saw pre-tax profit slip £600,000 to £1.6m.
The firm issued its first profit warning at the end of August but said it still expected revenue to surpass £160m.
In its latest trading update, WYG reported that its consultancy services business was performing poorly due to the loss or delay of new contracts and lower work volumes under major framework contracts.
But it said its international development business had performed "broadly" in line with expectations.
It is the second profit warning since former Sweett Group chief executive Douglas McCormick (pictured) took the helm in June having replaced Paul Hamer, who left to take up the chief executive position at Sir Robert McAlpine.
McCormick said: "Although it is very disappointing to be making a further announcement revising expectations of WYG's near term performance, the board is confident that the underlying business is robust and that, supported by a strong order book, we are taking the correct steps to return to a growth trajectory in the medium term."
Analysts at WH Ireland said the profit warning was "painful" and highlighted "negative trends" in some of the UK engineering and infrastructure business work streams, as well as competitive pressures within the sector. It added that it continued to expect further change within the business.
WYG is due to announce its interim results on 5 December.