Consultant says its operating profit will exceed market expectations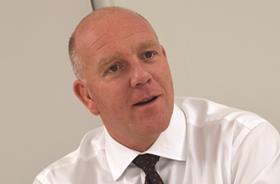 WYG is on course to strongly return to an operating profit in its full financial year, the consultant said in a trading update.
The consultant said it is "confident" it will achieve operating profit of 10% for the financial year ending 31 March 2013, "ahead of market expectations".
Last year WYG slumped to a £3.5m operating loss and later closed its Irish business, although it bought back its Northern Irish business from administrators.
The firm said the strong return to operating profit this financial year will come despite an anticipated drop in revenues.
The firm said its UK business "appears to be stabilising", adding: "We continue to make good progress in our key sectors of defence & justice and energy & waste and have maintained our focus on working capital improvements and significantly reduced overheads."
Overseas, WYG said: "We have made demonstrable progress in reducing WYG's reliance on EU donor-funded work, adding significant new clients and projects to our portfolio."
Paul Hamer, chief executive of WYG, said: "Having announced the group's return to operating profit on 29 November, we are very pleased to see that the positive progress in the half year has continued in the second half, enabling us to report on another milestone for the Group: an expected return to profit at the pre-tax level.
"We are now well positioned to leverage our strategic partnerships to create high quality, sustainable revenue growth in the year ahead and we look forward to announcing our results in June."