Consultant consolidates into two divisions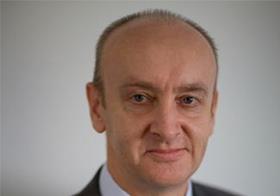 Consultant WYG has restructured its business and reshuffled its senior management team.
WYG has consolidated its businesses into two divisions – planning, environment and transport and management services / buildings and infrastructure.
The new divisions will be headed up by Tim Holden and Clive Anderson respectively.
WYG said the new structure would enable senior management to play a "bigger role" in growing the business and aid the firm in producing a "joined-up marketing strategy".
The new structure does not create new levels of management, WYG added.
WYG will announce its half-year financial results later this week.
Glen Thorn, head of WYG's UK Region (pictured), said: "I believe that WYG is a genuinely innovative, multi-disciplinary company that is very different in its character and operation to the old Group.
"I am looking forward to leading our UK teams into a new era for the company".