Consultant also announces defence contract win in Libya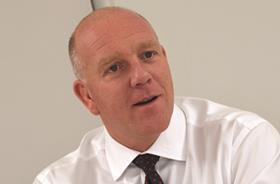 Consultant WYG has announced it has returned to a full year profit in the year to 31 March 2014.
WYG made a pre-tax profit of £1.8m over the period, after making a £3.3m pre-tax loss the previous year.
Revenue grew marginally by 1% to £126.9m, up from £125.7m.
WYG's UK business experienced the most marked turnaround, reporting an operating profit of £244,000, up from an operating loss of £3.8m the previous year.
The UK order book increased to £45m as of 31 March 2014, up from £29.3m the previous year.
In a sign of management confidence the firm announced it planned to pay dividends to its shareholders for the first time since 2008. The firm proposed to pay a dividend of 0.5p per share for the year, subject to approval by shareholders at WYG's annual general meeting.
Speaking to Building, WYG chief executive Paul Hamer said: "It's one of those decisions that you cannot step back from. Once you start paying a dividend people expect you to do that in perpetuity."
Also speaking to Building, WYG group finance director Sean Cummins said that in Europe the firm was seeking to take a lead role in bidding for a series of major infrastructure projects for the European Union following a recently renegotiated £15m trade finance facility with Santander.
Cummins said that the firm's financial history had left it unable to bid for major projects as the leader of a consortia - a role it has fulfilled in the past and that attracts better margins - but that its new credit facility allowed it to do so.
"It improves our revenue growth options but also profitability," he said.
The consultant also announced it has won a contract worth up to £28m over up to 34 months to provide security, justice and defence consultancy to the Libyan government.
WYG won the contract in joint venture with Australian consultant Cardno Limited.
Writing in the accounts Hamer said: "WYG is now in better shape than it has been for several years, with a highly differentiated consultancy offering, a financial structure which fully supports its potential, and clear momentum in its order book.