Projects and payment delays and lower volumes of new work since March blamed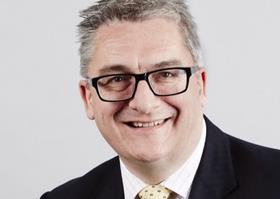 WYG has issued a profit warning on the back of delays to projects and payments and a lull in new work coming through, following a review of the business by new boss Douglas McCormick.
In a trading update, the consultant said it still expected revenue to surpass £160m for the current financial year to April 2018 but said operating profit is now anticipated to be "significantly lower" for the half year ended 30 September 2017.
WYG cited delays to two major projects at its international development business, which it was awarded in January and June this year and had hoped would add to the firm's revenue and profit. In addition, the firm said it is seeing payment delays from work in Turkey.
Meanwhile in Northern Europe, the restructuring of the business in Poland is nearly complete but the sluggish market means that it will be unlikely to achieve targets this year, WYG said.
The firm also reported that its real estate and planning and transport planning divisions had recorded poor performances so far in this financial year and operating profit for both is to be significantly lower.
A review of major contracts in WYG's consultancy business has also seen profit expectations revised down on a small number of engineering contracts.
WYG chief executive McCormick (pictured) said: "Having joined the business at the beginning of June and undertaken a thorough review of the budget and current trading, the board and I consider it appropriate to revise expectations as we are announcing today.
"The impact of the first quarter, largely from slow trading, together with some legacy issues make this both prudent and necessary.
"I have visited some 20 of our offices and spoken with several hundred of our staff in my first three months and I am firmly of the view that the underlying business is a sound platform from which to grow in the medium term."
WYG said it expects some recovery across all its businesses during the second half of the financial year and the group's order book is stable at £144m.
In June, the firm announced it had posted a 14% increase in turnover to £152m for the year to March 2017 but saw pre-tax profit slip £600,000 to £1.6m.
McCormick was brought in to replace Paul Hamer who left to take up the role of chief executive at contractor Sir Robert McAlpine.
Upon his appointment, McCormick praised Hamer for having done an "extremely good job" turning around WYG during his eight years in charge.
The year Hamer took over the top job at WYG in 2009 the consultant posted a £129m loss after over £77m of writedowns relating to goodwill on a string of acquisitions. The firm had spent £85m buying 18 companies in five years.